Good evening everyone! Tonight we would like to introduce the bold and spunky accessory artist:
Ms Kelly Formaldehyde
. This Etsy artist, based out of San Diego, CA, designs colorful and exotic hair barrettes, bobby pins, feather fascinators, earrings, necklaces and even birdcage wedding veils. While she has an alternative edge with her bright pink hair, Ms. Formaldehyde is not a traditional Goth, etc. Instead, Ms. Formaldehyde sports her own unique style which is inspired by traditional Polynesian, Hawaiin, tiki, and Day of the Dead styles.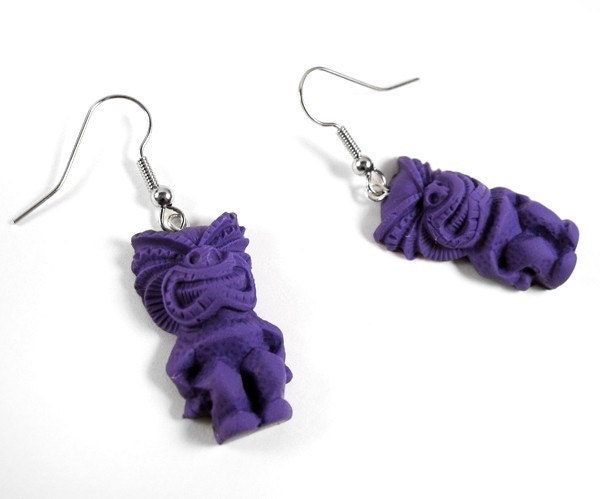 I love the bright colors that she uses in her accessories! Most of the time when we think about Hawaii we do think of bright airy colors, but the particular shades that Ms. Formaldehyde uses even turns the Hawaiian symbols into creepy accessories! In some ways, her accessories remind me of Voodoo and New Orleans as well.
However, my favorite part of her store is the banner which depicts a lady mad scientist (complete with flower and skull in her hair) mixing toxic chemicals and smiling. And in the background? Tiki dolls and tropical flowers! What a perfect banner for this truly unique store.
While it was hard to choose, here are some more of our favorite items from this store:
If you like this taste, be sure to check out
Ms. Formaldehyde's Etsy store
to see more items and to place custom or wholesale orders. In addition, be sure to check out her
Blog
.
**********************************************************************************
If you are an Etsy artist and are interested in writing weekly blog articles featuring other Etsy artists, while also gaining exposure for your own store, then head over and check out the
BESTeam
for more information.