Good evening! Or good morning I guess.... Well either way I am here to bring you some more goodies for the Holiday shopping season. It is only December 3rd, but the holidays will be here before we know it. In Victorian times, silver and gold were traditional Christmas colors - so for this evening, we will look at some silver shades.
Since it is night (or morning), let's first look at this cute little gray owl hat made by Veronica Grace of
Knitful Dezigns
. The cute little knit features fuzzy little ears, big round eyes and some lovely orange accents. Imagine how cute your children or friends would look wearing this little guy. And it looks so warm and soft... Be sure to check out the rest of her store for headbands, little animals, and more as well as her other sites:
Facebook
/
Blog
/
Twitter
/
Flickr
And how about this beautiful hammered silver bangle made by
Riorita
? The bracelet is thin and delicate, yet has a raw character to it because it has been hammered. It would look good with a casual or dressy outfit. So unique! Riorita also offers a number of other lovely pieces of jewelry in gold and silver. Also, be sure t check out Riorita at her other locations on the web:
Facebook
/
Blog
/
Twitter
/
Tumblr
And last but not least, I really like this Vintage Incense Burner I found at
Redemption Art
. The three-legged burner features lion's heads and would work well as a dish for other items such as a jewelry holder or bowl for potpourri (if you are not an incense type person). I even think it looks great with the plan in it! Be sure to check out Redemption Art for other unique items found in Hawaii as well as her other websites: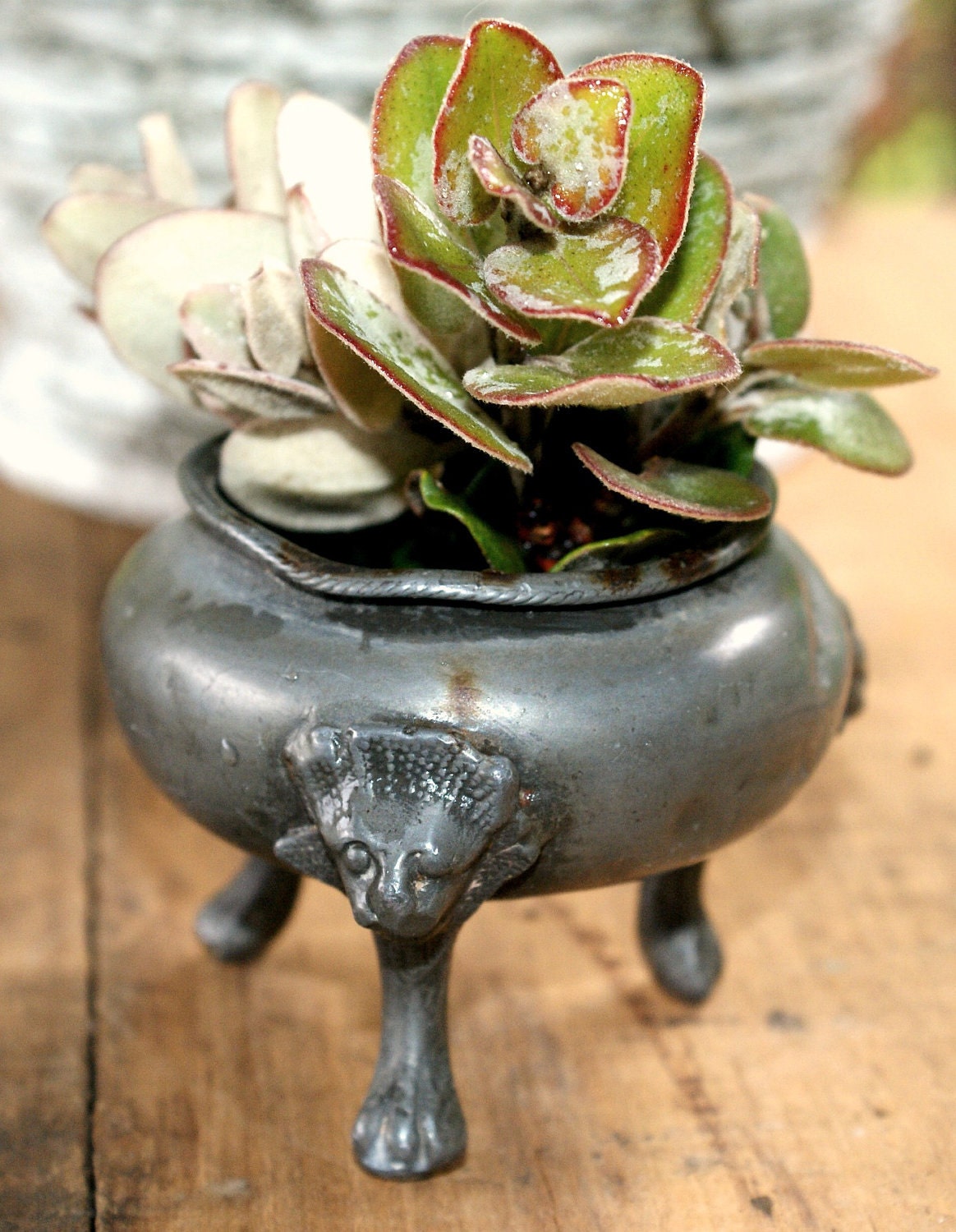 Facebook
/
Twitter
/
Blog
/
Pinterest
**********************************************************************************
If you are an Etsy artist and are interested in writing weekly blog articles featuring other Etsy artists, while also gaining exposure for your own store, then head over and check out the
BESTeam
for more information.