Good evening! Hope everyone is staying warm out there! Tonight I would like to do a little indoor shopping to stay warm and I have fallen in love with some purple handmade goodies...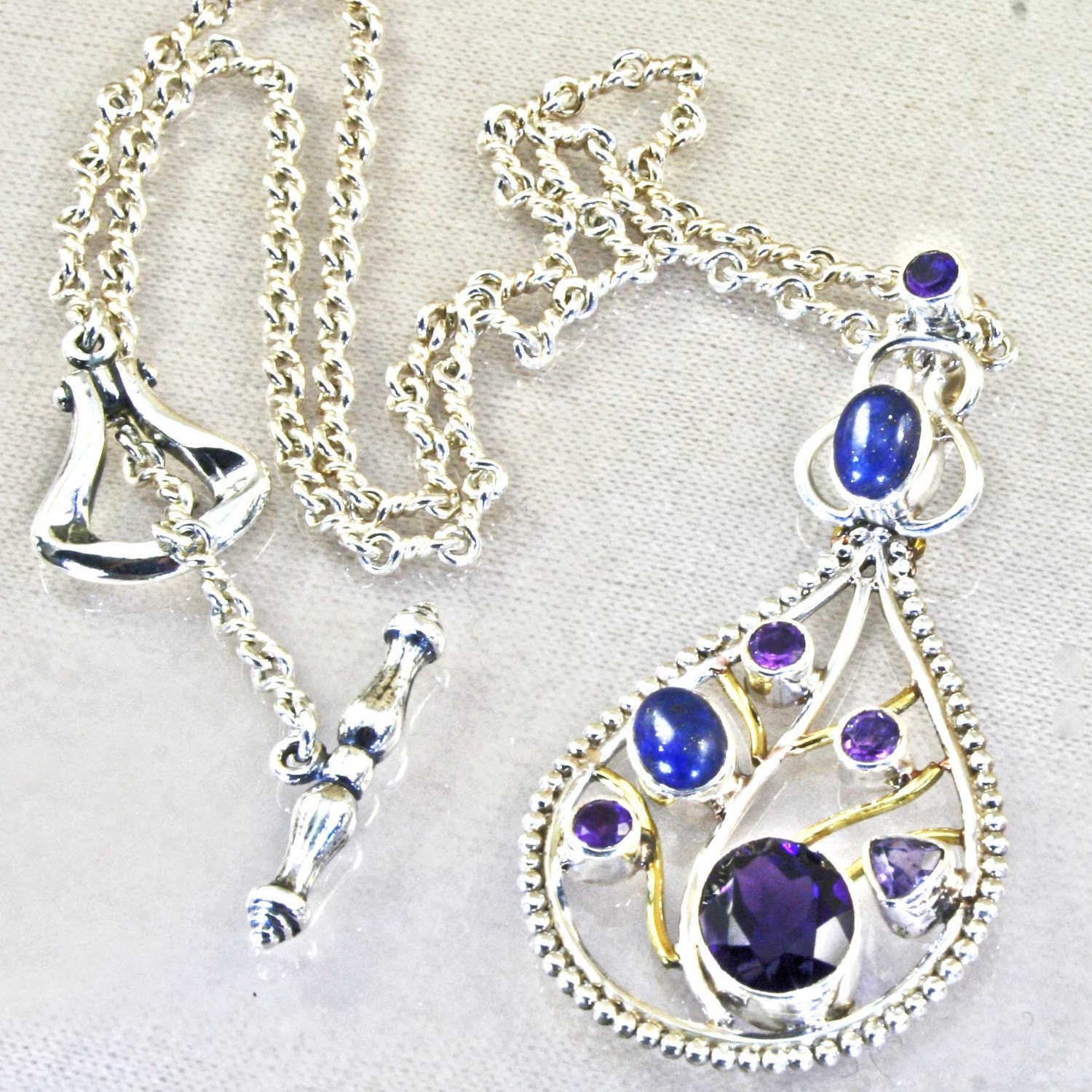 First, let's look at something sparkly. Janyemarie Crawford from
Jewelry by Jaynemarie
is one of the BEST team's newest members. This artist creates makes high end jewelry using sterling silver and a variety of gemstones (grade A, in fact). I love this dark amethyst necklace. The colors are rich and the pendant is paired with a brilliant silver chain. And if you purchase the matching earrings, you receive 20% off the set! Very nice... If you like her products, be sure to visit Jaynemarie on
facebook
and
twitter
, as well as take a look at her
blog
.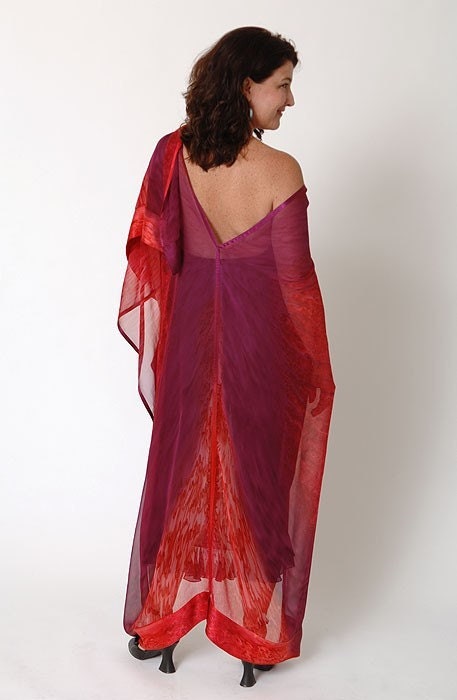 I am also excited to introduce another new team member:
Joyflower
. This artist offers a variety of clothing and accessory items made from painted silk. You can find silk dresses, silk scarves, boas, and even jewelry. The item on the right is one of her hand-painted silk Ruanas, which is similar to a cape or a shawl. I love the flow of the fabric and the bright colors! Very beautiful item.... Be sure to check out more of Joyflower's products on
Facebook
,
Twitter
,
Flickr
, and her
blog
.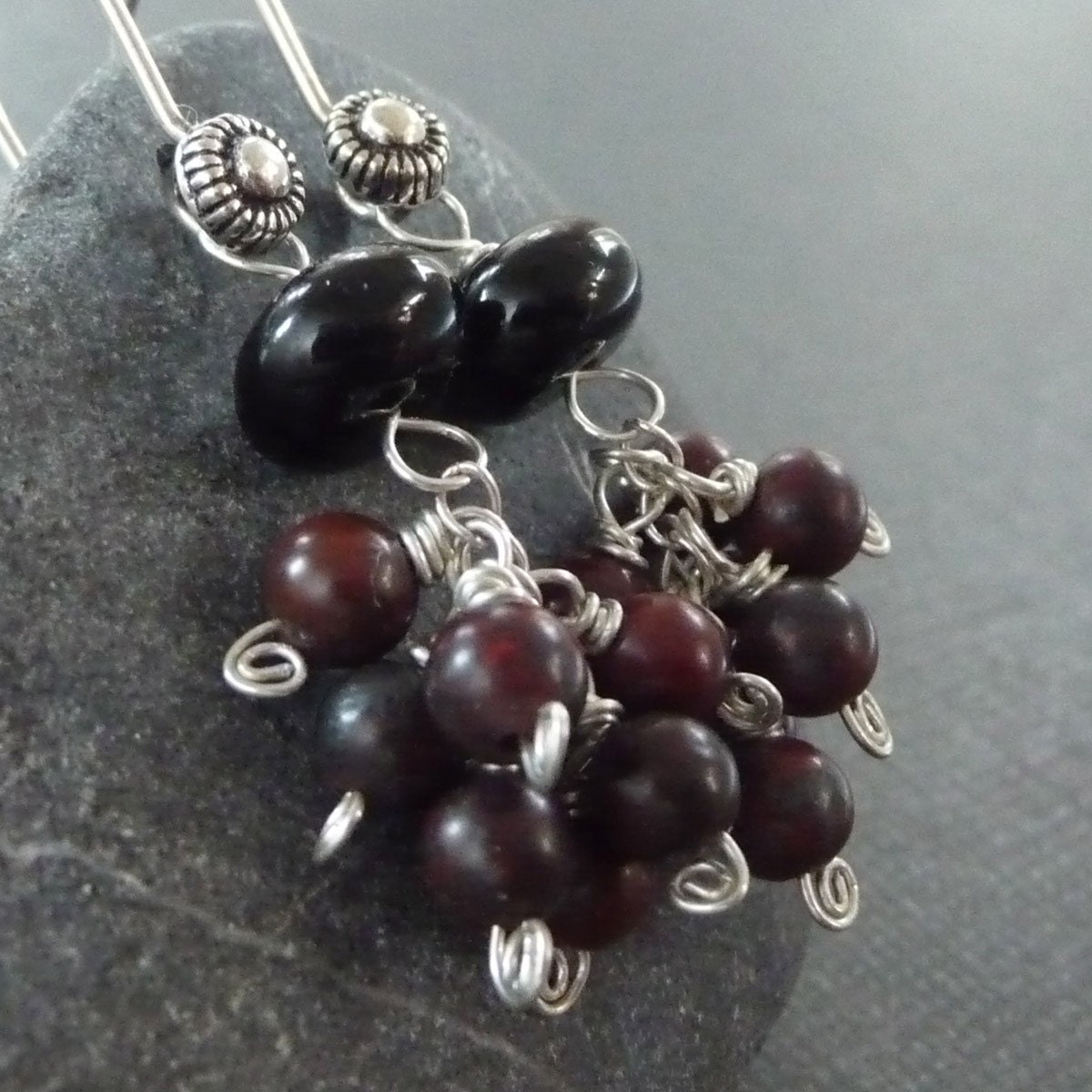 And finally, check out these beautiful earrings from
CK Silver
, a favorite artist on this blog. Although the earrings appear rather purple in this picture, the earrings are actually made from red brecciated jasper, black onyx, and sterling silver metals. I love the fact that the earrings have a chunky look to them! Wouldn't they look good with the shawl pictured above? Be sure to check out Cindy's other high end jewelry items and her other websites:
Facebook
,
Twitter
,
Blogspot
.
Well that is all for now - be sure to check back next week as we review more items! And Happy Veteran Day!
**********************************************************************************
If you are an Etsy artist and are interested in writing weekly blog articles featuring other Etsy artists, while also gaining exposure for your own store, then head over and check out the
BESTeam
for more information.